The optimal solution for your needs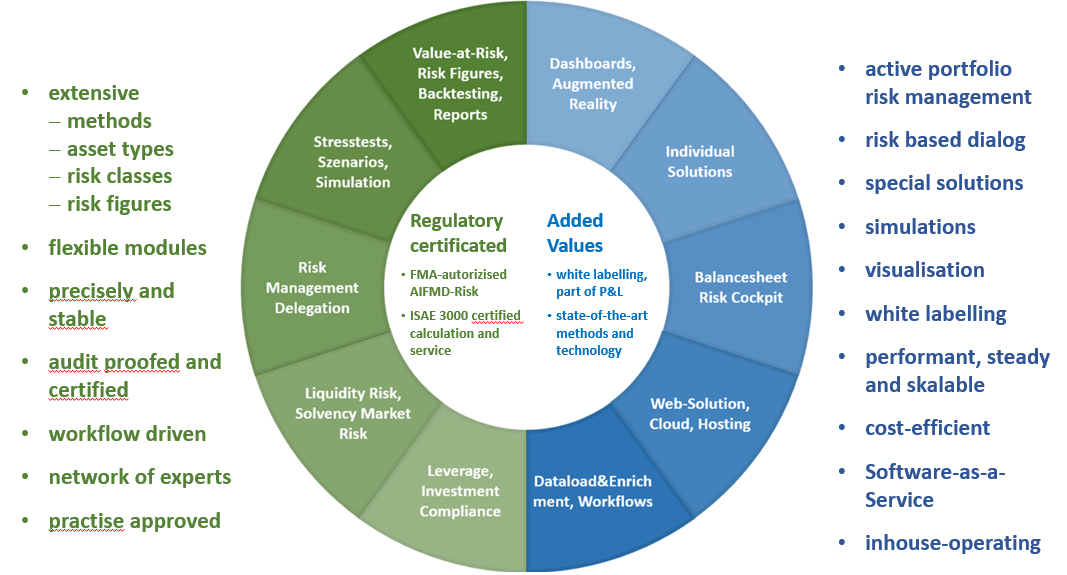 SynoFin's RiskMan Platform
modular
RiskMan modules can be easily combined
functional


in web design | role-based, multilingual Menu´s and ToDo´s

| location-independent interaction
efficient


Automated data supplementation and thus low manual input for even higher quality



performant
short processing time and thus also intra-day processing and pre-trade check are possible



scalable


can be used from a few to several hundred portfolios



secure
Processes and calculation - kernel as well as calculation - center are certified and stable


flexible
Functions, reports and dashboards can be customized on request
A glimpse of the platform
The RiskMan surface
By entering your user ID and password, you gain online access in your language to the portfolios assigned to you with the input data, risk calculation results and reports. The workflow control assigns the role-specific tasks to you and routes them automatically to the next responsible person after completion. All actions are documented in an audit-proof manner.
RiskMan Dashboards
The RiskMan Data Integration Layer consolidates, prepares your results and makes them immediately available to you. The RiskMan dashboards enable you to analyze and simulate asset risk either by portfolio or key figure, either in terms of its historical development or via drill-down to financial - instrument level. The RiskMan-3D-Dashboard intuitively displays up to 7 criteria.
RiskMan BilanzCockpit
The 3 pillars of balance sheet risk management - interest rate sensitivity, liquidity and own funds - are loaded and calculated via the interface to FiRE. The transaction simulator can be used to display the mutual effect of planned measures on an ad hoc basis.
RiskMan opRisk Tool
Once the business model-specific loss potential has been determined, the quantitative risk matrix is drawn up. In the subsequent risk assessment, the individual operational risks are assessed in terms of relevance, probability of occurrence and loss potential. The planned measures are automatically included in the risk report and presented together with the top risks.
Are you interested or do you have any questions ?