The
RiskMan add-on Investment Compliance module
enables you to perform automated and secure checks and controls
regulatory investment limits

fund-specific investment limits

internal limit

and is carried out via an user-friendly interface through proven processes and methods.
The individual requirements can be implemented in a short time via predetermined
test-logic modules
and processing stages.
At the push of a button, retriction - compliance or -violation at
Corporation level


Portfolio-/Fund level



Financial-instrument level


are available
online
, in
reports
and/or via
out-put files
to the responsible/authorized person.
Restriction violations are handled
directly on the RiskMan user interface.
Role-specific rights enable those responsible to forward instructions or comments directly to the responsible fund or asset manager.
All processing stages are documented audit-proof via log entries.
The
pre-trade check
can be started online by the customer at any time by adding the planned trades to the existing portfolios and calculating the investment limits.
In addition, the
investment compliance function can be outsourced
to SynoFin as an FMA-approved risk manager.
This provides you not only with a modern and cost-effective solution but also with a professional service.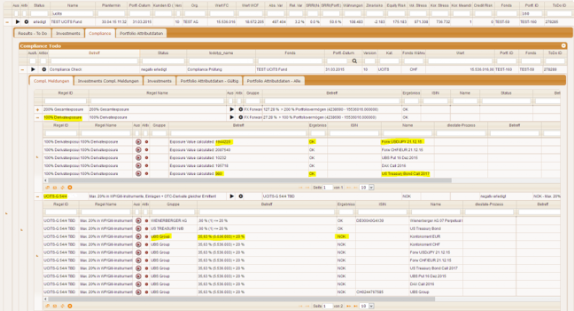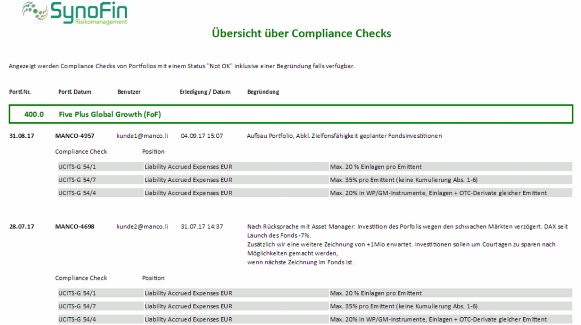 Are you interested or do you have any questions ?