The
RiskMan basic module
is a
web application
based on state-of-the-art software development.
Business model-specific
parameterizations
such as company structure, user rights and roles, processing and reporting functions are customized.
Depending on the asset classes used and the additional functions required, RiskMan has a data loading interface.
The integrated
work-flow control
allows portfolios made available by the customer to be calculated immediately in pull mode.
You can also set a fixed processing time for end-of-day processing. The data transfer is always secured. Missing data, such as the historcal price of new financial instruments, can be imported automatically using a
supplementary procedure.
The regulatory
calculation of risk ratios and limits
such as value-at-risk (VaR), component VaR, leverage, vega, liquidity VaR (LVaR), stress tests, etc. are calculated using the quasi- Monte Carlo method in a stable and high-performance manner at
financial instrument and portfolio level.
By using state-of-the-art technologies and sophisticated financial mathematical procedures, the calculation of an average portfolio can be completed within minutes and is therefore also suitable for
plan portfolios.
Integrated
clean backtesting
provides you with meaningful information on model evaluation.
The results are available immediately
online
and also as a
risk report
to the relevant authorities. If desired, the report can be delivered automatically or with a release mechanism.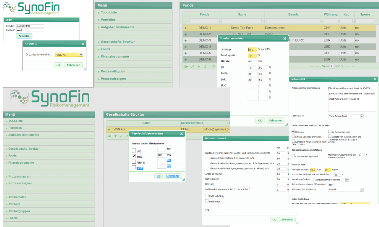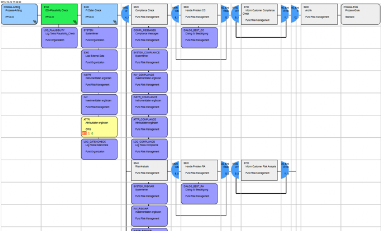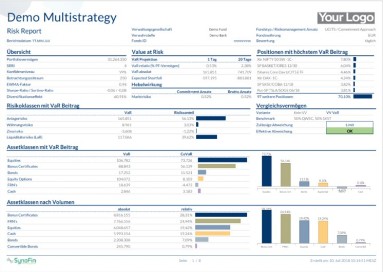 Are you interested or do you have any questions ?