The
RiskMan Dashboards
offer you a completely new, dynamic view of risk-relevant relationships.
At the touch of a button or via selection fields, a
wide variety of views
, sections, summaries, details, comparisons and developments can be displayed
online
.
In this way,
questions
such as:
"Which financial instruments contribute to the yellow traffic light in investment limit XY and how has the development been over the past 6 months?"
"What are our largest risky positions in the ABC industry and in the USD currency?"
"What is our potential loss over the next 20 days in the asset class Options on Bonds across all Total Return Funds?"
"How will the maturing of bonds over the next 3 months affect our liquidity and risky position?"
State-of-the-art technologies
and
proven concepts
are implemented in our dashboards for:
Immediate access to your portfolios via web access, user ID and password

Individual Design and White Label

Cognitive understanding of complex correlations

Drill-down function and simulation

Interaction and decision making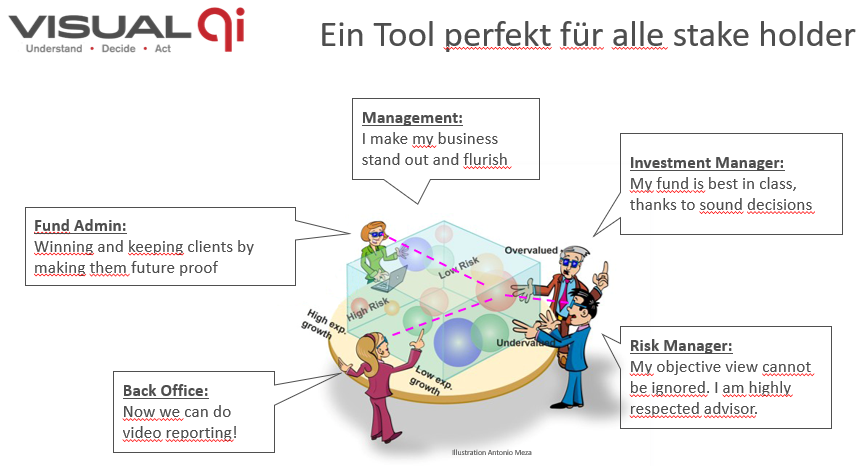 Are you interested or do you have any questions ?