The
RiskMan opRisk-Tool
is an application based on Excel macros for
evaluating business model-specific risk potential
in a company.
The application is based on decades of practical experience and observations. In three steps, risk matrix and risk report are created in a short period of time without additional license costs and with little own effort.
In a 1-2-hour workshop on site, the company-specific basic settings are made and the associated
quantitative risk matrix
is created.
In the risk assessment, all risk events are evaluated in terms of relevance, probability of default and damage potential on the basis of a comprehensive risk catalogue and any measures to be taken to avoid or reduce damage potential are defined as well.
As a result, you now have the automatically generated
company risk report
and the basis for your next independent risk assessment at your disposal.
Regulatory innovations requiring change/addition in the operational risk classes are taken into account in regular releases so that you are
always compliant
with the RiskMan opRisk tool.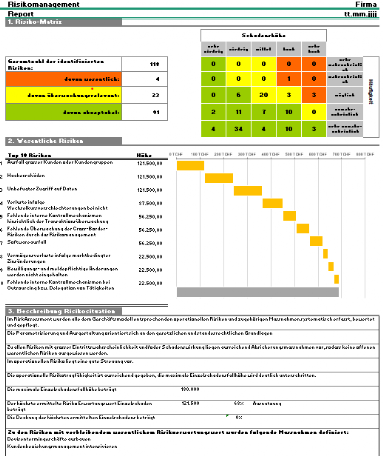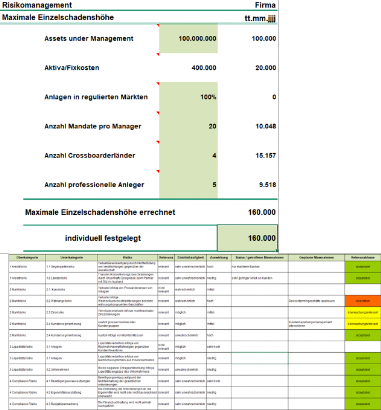 Are you interested or do you have any questions ?